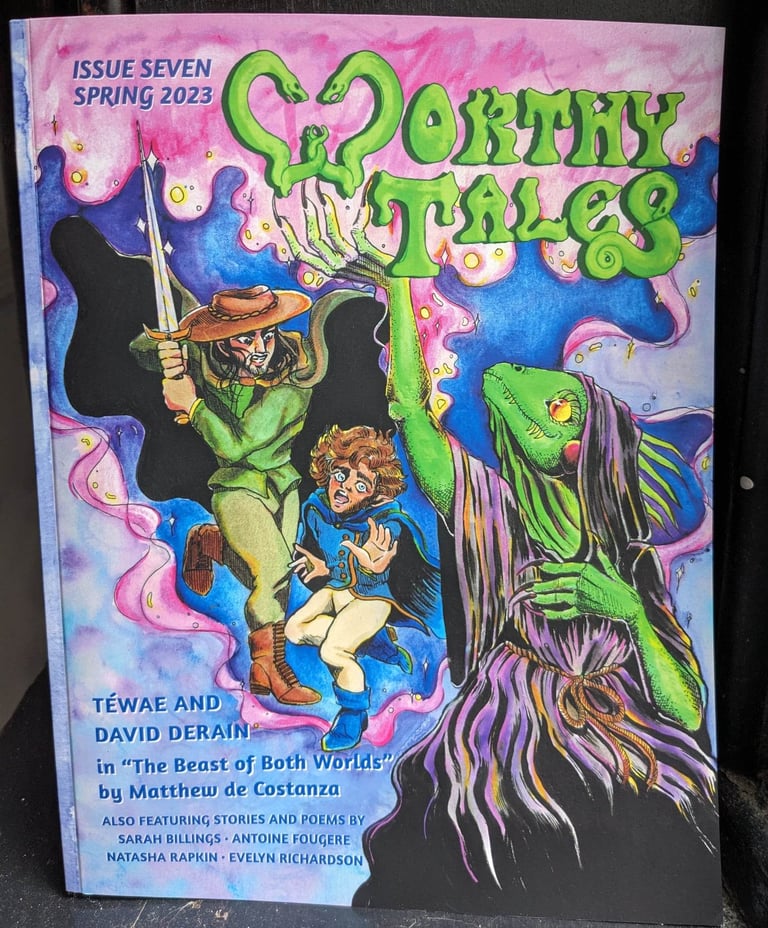 LUCKY NUMBER SEVEN!
At long last, Worthy Tales returns! Boasting the grandest adventure yet for our recurring heroes Téwae and David Derain as they find themselves fighting for their lives among the lizardmen in "THE BEAST OF BOTH WORLDS"! This edition also introduces readers to occult detective Henslow Hench in "A PYRAMID GOSSAMER." We take a ride with the mysterious future entity of HomeSpace in "MONEY!", witness the foul fate of Gurdunnin's curse in "HILDEBRAND", and explore the planet Costerdalen in "ANGETHANA'S RACE"!
Featuring stories written by Matthew DeCostanza, Evelyn Richardson, Sarah Billings, and Natasha Rapkin.
Artwork from Ivy Powers, Chuck Willy, Jake Machen, Jason Morrow, and Brian Williams.
And a Worthy Tales first – a poem written AND illustrated by Canada's own Antoine Fougere!
72 PAGES, 8.5 x 11.